About Us
This ministry will encourage women to know that true and lasting hope is found only in God. The main goal of this ministry is to help women to surrender their lives to a loving God through faith in Jesus Christ. Also to encourage women to grow in their relationship with God by lovingly obeying Him and faithfully serving His Kingdom. This ministry will encourage women to know that true and lasting hope is found only in God.
Statement of Faith
Mission and Purpose
Your Hope Today is committed to helping women find true hope in a loving God.
We are devoted to two things:
To encourage women to know the hope God has provided for them through a relationship with Jesus Christ.
To equip women with devotions, free resources, and online tools that will help transform their lives and nurture their faith in God.
"And hope does not disappoint, because the love of God has been poured out within our hearts through the Holy Spirit who was given to us."
Romans 5:5 (NASB)
About Janice Pender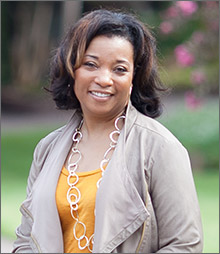 Janice Pender has worked with women and children as a director, teacher, and mentor for over eighteen years. She currently serves in her church as director of Women's Ministry. Janice has a special love for women and children. She desires that they know the immeasurable love God has for them and His redemptive saving power in their lives.
Her favorite scripture is Jeremiah 29:11, "For I know the plans I have for you, declares the Lord. Plans to prosper you, not to harm you, plans to give you a hope and a future." Everyone has hope for eternal life and it is found only through Jesus Christ. This is the truth that motivates her walk with God and her service to others.
Janice is married to Michael A. Pender - a delightful husband and devoted father for twenty-five years. He is the Founding Pastor of Fallbrook Church in Houston, Texas. They have four remarkable children – Bailee, Michael Jr., Arnelle, and Colin.